Best Indoor Outdoor Paint Sprayer — Buyer's Guide, Reviews, Comparisons, and How-To
The best indoor outdoor paint sprayer is a must-have for any ardent home-improver. It eliminates the need to purchase two separate sprayers for different tasks. These are highly portable units and include a great all-around nozzle for use with a plethora of coatings. Furthermore, a sizable paint cup or flexible uptake hose will prevent interruptions caused by frequent refilling.
Earlex 5500
Incorporating HVLP technology, the Earlex 5500 indoor outdoor paint sprayer is one smooth operator. A 650-watt motor delivers enough power to rapidly coat small and midsize projects. Furthermore, it is also compatible with a whole host of different coatings — many without thinning. You also have the option of spraying with three different patterns, namely, round, vertical, or horizontal.
Features
13-foot hose.
2.0-mm fluid tip.
Onboard storage and an ergonomic handle.
5.5-foot power cord.
Product Rating: 4.9/5
IMAGE
PRODUCT
DETAILS

Technology:

HVLP

Nozzle:

2.0 mm

Paint cup:

1 quart

Adjustable settings:

Yes

Features

13-foot hose.
Compatible with multiple mediums.
Reduced overspray.

Check Price at Amazon

Technology:

HVLP

Nozzle:

Detail Finish and iSpray

Paint cup:

1 and 1.5-quart

Adjustable settings:

Yes

Features

Floor-based turbine.
X-Boost power dial.
11.5-foot hose.

Check Price at Amazon

Technology:

Airless

Nozzle:

517

Paint cup:

N/A, uptake tube

Adjustable settings:

Yes

Features

LX-80II spray gun.
50-foot hose.
Max operating pressure of 3300 psi.

Check Price at Amazon

Best for Large Interior or Exterior Jobs

Best for Large Interior or Exterior Jobs

Technology:

Airless

Nozzle:

515

Paint cup:

N/A, uptake tube

Adjustable settings:

Yes

Features

Recommended max annual usage of 125 gallons.
25-foot hose.
SG2 spray gun.

Check Price at Amazon

Technology:

HVLP

Nozzle:

Perfect Spray

Paint cup:

1 and 1.5 quarts

Adjustable settings:

Yes

Features

Three spray patterns.
Flow output of 4.9 fluid ounces per minute.
Straightforward to clean.

Check Price at Amazon

Technology:

HVLP

Nozzle:

Detail Finish and iSpray

Paint cup:

1 and 1.5 quarts

Adjustable settings:

Yes

Features

Lock-N-Go system.
Sprays unthinned coatings.
11 times faster than a brush.

Check Price at Amazon

Technology:

Airless

Nozzle:

517

Paint cup:

N/A, uptake tube

Adjustable settings:

Yes

Features

BlueLink system.
MaxPower motor.
50-foot hose.

Check Price at Amazon

Technology:

Airless

Nozzle:

515 (x 2)

Paint cup:

1 quart (x 4)

Adjustable settings:

Yes

Features

Handheld.
Multi-angle spraying ability.
Great price point.

Check Price at Amazon
Indoor Outdoor Paint Sprayers: How To Choose & Use These Tools
Wouldn't it be great if there was one spray gun that could fit all your home improvement needs? Well, the best indoor outdoor paint sprayer can do just that. Offering the optimum in versatility, these clever units can handle operation in confined spaces and expansive exterior tasks. The best examples offer a balance between finesse for small, detailed jobs and grunt for heavy-duty exterior projects. For this level of flexibility, indoor outdoor sprayers need to have the right:
Nozzle sizes.
Hose length or paint cup capacities.
Amount of portability.
What Are Interior Exterior Paint Sprayers Used For?
As the name suggests, interior exterior sprayers (also known as indoor outdoor sprayers) are purpose-built power painting tools. These truly all-around devices can cover all your residential upgrades — both inside and out. Because they're multi-purpose tools, you don't need to own two separate sprayers for each application type.
Interior and exterior paint sprayers will speed up any project that you can think of. Making the stress and the strain that comes with laborious rollers and paintbrushes a thing of the past.
With an indoor outdoor sprayer, you can achieve professional-looking finishes on interior walls, outdoor fences, furniture projects, decking, ceilings, and more.
How To Choose the Best Paint Sprayer for Interior and Exterior Use
You deserve nothing but the best indoor outdoor paint sprayer in return for your buck, so it makes sense to figure out which features are essential in a great, all-rounder sprayer.
The best interior exterior paint sprayers boast pro-painter points for being highly portable. If the entire body is easily maneuvered, it takes away the headache that can come with having to lump a mammoth machine about.
Design aspects that make a spray gun easy to move include being handheld — which offers the ultimate in maneuverability, as you are only limited by the length of your power extension cord. By their very nature, these tools are also relatively lightweight (although the weight is increased when the paint cup is full).
Alternatively, you may consider a larger unit with wheels or a slidable frame. In this case, you need to ensure it includes an ergonomic handle to assist you with movement.
The next feature to take into consideration is whether the sprayer includes a paint cup or a flexible uptake tube. Both have their pros and cons. For example, a paint cup will increase portability significantly, however, it may not have enough capacity for exceptionally large surfaces. You may be forced to interrupt your flow to refill the cup frequently.
An uptake tube allows you to spray from the original paint container, which can be up to five gallons. This handy feature minimizes any hiatuses from painting but it can hinder a unit's overall portability.
You want a unit that can cope with grand outdoor jobs and more intricate indoor work, so being able to adjust the pressure output is essential. If you can crank up the pressure, you can complete large-size tasks at a rapid pace.
However, you won't want to operate at such a rate if you're refurbishing an elaborate piece of furniture, quite the opposite, in fact. If you can tone down the output, you get greater control over your finish.
I know that I keep bringing it up again and again, but it's with good reason: Sprayers for indoor and outdoor use to be compatible with a plethora of different coatings, and accordingly, need the right sized nozzles.
If you're staining your kitchen table, you can get away with a narrower nozzle as stain is an inviscid medium. In contrast, if you're painting walls with an acrylic or latex-based coating a larger-sized nozzle that can handle viscous paints is best. Choosing the right nozzle for the task can also help you avoid time-consuming thinning.
An indoor outdoor sprayer that arrives with a choice of fluid tips is ideal. If that's not possible or outside of your budget, look for a sprayer that can support various sizes.
The best indoor outdoor units are generally either airless or high-volume, low-pressure (HVLP) sprayers, and it's helpful to know before you shop which type is best for you.
Airless sprayers are known for their speedy coverage on large-scale jobs but can be prone to dreaded overspray. Airless manufacturers seem to have cottoned on to this negative aspect and now produce 'high efficiency' units which reduce overspray and paint wastage significantly.
On the contrary, HVLP spray guns are wonderful when it comes to small to midsize tasks, especially indoors, as they tend to produce less overspray. Following the lead of airless manufacturers, HVLP companies now offer machines that can be ramped up in terms of speed — some are even as quick as their airless cousins.
Which is the best technology for you? I suggest taking a look at the sprayer as a whole and determining if it encompasses everything you need. You should also think about whether your intended jobs are big, small or a mix of both.
Tesla, Chevrolet, and Buick are all names you probably recognize as quality car manufactures — and if you had an unlimited budget for your choice of wheels, you would probably go for a quality US-made car brand.
Why? As you know, these established companies include innovation and excellence in their products, and this is usually backed by reliable customer service.
In the world of paint sprayers, it's no different. Established brands are famous for good reason — you can trust their technologies. For this reason, going with a name that crops up regularly means you can be assured of a first-rate machine.
How To Use an Indoor Outdoor Paint Sprayer
Since there are so many applications possible with an indoor outdoor spray painter, It was tricky to choose between them for this how-to.
But as the following process can be easily adapted to an outdoor equivalent, this tutorial covers coating an interior wall — one of the most common reasons DIYers and home improvers buy a paint gun.
How To Spray an Interior Wall With an Indoor Outdoor Sprayer: A Step by Step Guide
What You Will Need to Follow This Tutorial
To maximize your productivity, ensure that you have everything to hand before you begin:
An indoor outdoor paint sprayer
Suitable coating.
Appropriately sized nozzle.
Water.
Dish detergent.
Buckets.
Stir sticks.
Cleaning cloths or rags.
Drop cloths or floor coverings.
Plastic sheeting.
Masking tape.
A fan.
Coveralls or old clothes and shoes.
Protective equipment including eye goggles and face mask.
Step 1 — Preparing Your Wall, Workspace, and Yourself
Move any items out of your room that can be moved to give yourself plenty of space to work in and prevent paint from getting on your furniture.
If you have an object that is too large to move, cover it completely with a drop cloth and move it to the center of the room if possible. Similarly, cover the entire floor to avoid unwanted paint splatters.
Cover any windows with plastic sheeting and secure them in place with masking tape. Don't forget to cover any electrical outlets or light fittings as well.
Make sure your room is well ventilated — either by opening doors, windows slightly or setting up an electrical fan.
If you are painting on top of an old, previous coat of paint, it's imperative that you make sure the wall is clean before you start. The best way to remove any dirt or greasy is with a mix of water and dish detergent or sugar soap. Wipe down the walls thoroughly and allow them to dry completely before applying any paint.
Don your protective gear.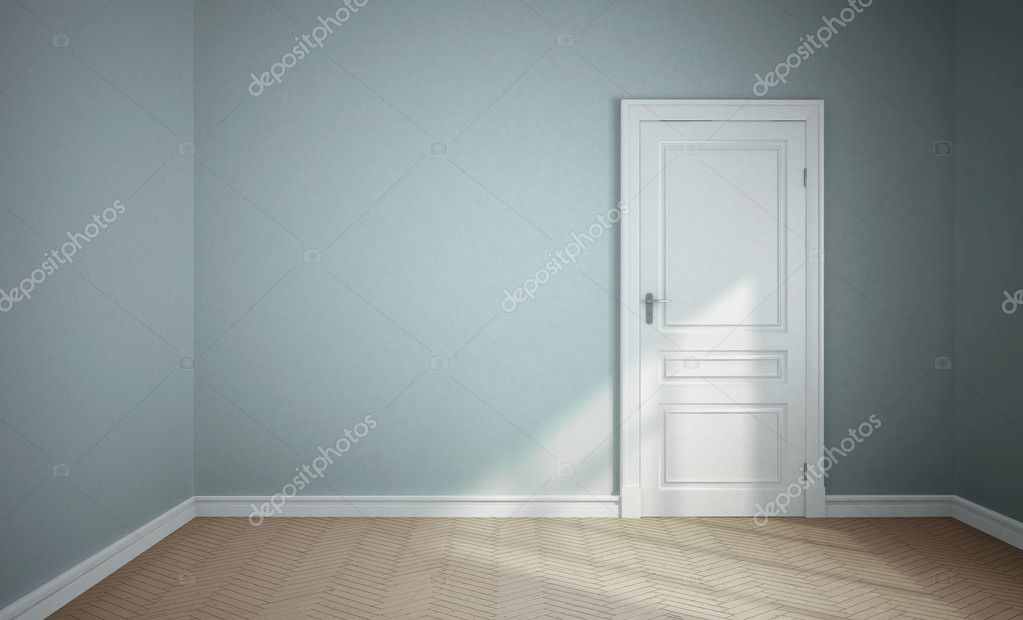 Step 2: Start Painting
Set up your sprayer following the manufacturer's instructions. Ensure that the correct nozzle is fitted and that any thinning requirements for the medium are fulfilled. Check the guidelines to see which setting is best for your chosen coating.
Start spraying, keeping the nozzle at a distance of approximately 12 inches away from the surface of the wall. This will guarantee that the best atomization and coverage are laid down.
Work in long straight strokes from the top of the wall to the bottom. Overlap each previous pass by 50 percent to minimize any gaps. Continue until the entire wall is painted.
Check the coating manufacturer's advice for drying time and leave a significant period between coats.
To apply further coats, simply repeat steps two and three again.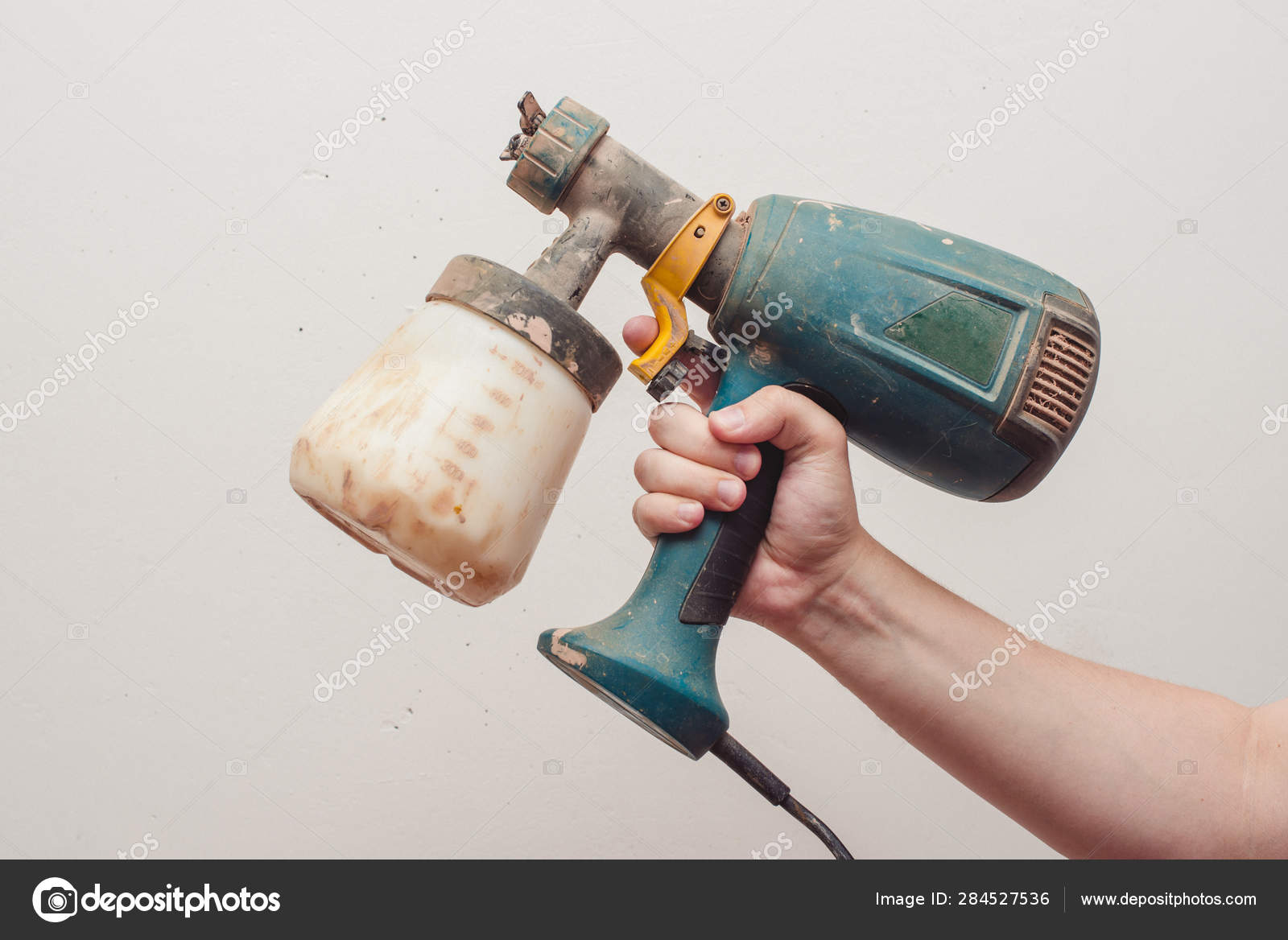 Step 3: Finishing Up
Once done with the appropriate number of coats, allow the final layer to dry completely.
Clean your sprayer thoroughly using the correct agent for the job, if you're using a water-based coating, water should be enough. Make sure that you pay attention to those hard-to-reach areas within the spray gun as any paint left behind could cause irreparable damage to your machine. Once clean, let dry before storing away.
Once the wall is completely dry, set about tidying up the room. Remove any sheeting and tape that you put up or laid down for protection.
Finally, move any objects originally removed from the room or out of position back into place.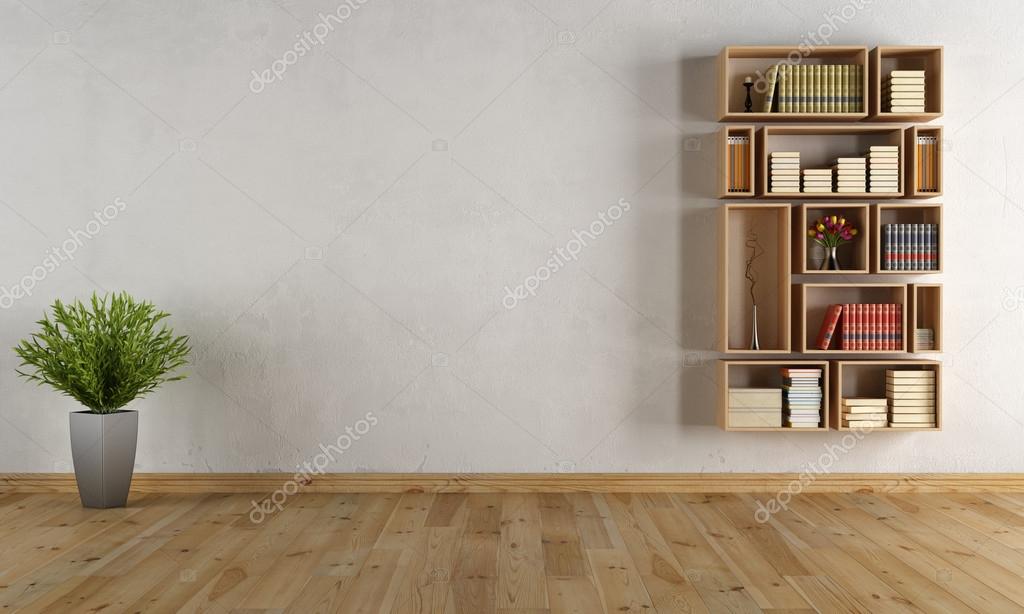 Now that we're at the end of this thorough indoor outdoor sprayer review, you should have the information you need to make an informed decision about the right machine for you.
Whether you prefer airless or HVLP technology, each has its benefits. You also need to check that the size of the included nozzle is compatible with your intended mediums. An uptake hose or spacious paint cup will maximize your productivity while a handheld or lengthy hose will allow you to reach all those hard-to-reach places.
So, in the words of a classic personality, that's all folks — you're set to go out and invest in the best indoor outdoor paint sprayer.
Indoor Outdoor Paint Sprayer FAQs
Q: Are Paint Sprayers Safe for Indoor Use?
Providing the room is well ventilated, there is no problem using a paint sprayer indoors. However, I would still recommend the use of a face mask to avoid breathing in any paint.
Q: Is It Better to Roll or Spray Exterior House Paint?
A roller will work on exterior walls but you face the issue of incomplete coverage, especially if the surface is textured in any way. You may also feel like your arms will drop off at the end of the day.
To minimize arm fatigue and guarantee rapid, even coverage that looks professional, I advise using a paint sprayer such as the Earlex 5500.
Q: What Is the Best Paint Sprayer for Interior and Exterior Walls?
In my opinion, the best paint sprayer for interior and exterior walls is the Earlex 5500. With HVLP technology, there's very little overspray released. You also have complete control of the unit thanks to the control flow dial.
Q: Is It Worth Getting a Paint Sprayer?
In a world where time is money and we don't seem to have enough time to do the things we love, a paint sprayer can help you regain quality time by helping you complete home-improvement tasks faster. If that appeals, a paint sprayer is worth it every time.
You always have the option of renting or borrowing a paint sprayer, but if you will use it more than thrice, it's worth buying your own.
Q: What Is the Best Inexpensive Indoor Outdoor Paint Sprayer?
If you want to invest in an indoor outdoor sprayer without breaking the bank, the Wagner Control Spray Double Duty is a fantastic inexpensive option.
Despite being on the lower end of the price scale, it includes many of the features found in expensive versions including two differently sized paint cups and adjustable volume output. It's also compatible with a variety of mediums.