The Best Latex Paint Sprayer — Buyer's Guide, How-To, Reviews, and Comparisons
A stellar latex paint sprayer will help you add a splash of color to a whole multitude of surfaces. An appropriately sized nozzle will atomize the paint perfectly, as well as offer even coverage. It should also be effortless to maneuver from your workshop to your project setting.
Fuji 2804-T75G Mini-Mite 4
The Fuji Mini Mite 4 is a compact latex paint sprayer with a lot of attitude. As it's encased neatly in a housing that dissipates heat, it keeps cool, even in warmer climates. A four-stage turbine delivers a pressure of up to nine pounds per square inch (psi), while the T-75G spray gun features a non-bleed, gravity-fed design. Hailing from renowned Canadian manufacturer Fuji Spray, this HVLP machine is durable and of the utmost quality.
Features
25-foot flexible hose.
0.63-quart paint container.
1.3-mm fluid tip.
Includes a handy viscosity cup.
Product Rating: 4.9/5
Latex Paint Sprayer Comparison Table
Latex Paint Sprayer Buying Guide
A home-improvers toolkit is not complete without a latex paint sprayer. Whether you intend to freshen up your living room or turn your child's playroom into a magical kingdom, this machine will make short work of it all. Leaving you more time to play with your kids, or just relax. The key features that will make your sprayer better than just average include:
A correctly sized nozzle.
Adjustable settings.
An uptake hose or generous paint cup.
Portability.
What Is Latex Paint Used For?
Regular latex paint is renowned as a high-quality interior coating. It is resistant to chipping and cracking and also doesn't yellow with age. It emits a low odor and is easily cleaned up with water. Drying time is also considerably faster than oil-based mediums.
This is all very well but what surfaces can you apply it on, you may ask. As it's available in a variety of finishes, from gloss to flat, it is typically used on walls and ceilings. But it can also be used to revamp wooden furniture, so long as a primer is used first on bare wood.
There is also the option of exterior latex paint, which is formulated for use outdoors. Slightly denser than its indoor equivalent, it provides resistance against the elements and protects against issues such as mildew.
How To Choose the Best Latex Paint Sprayer
Not sure whether you need an airless latex paint sprayer or an HVLP, or perhaps an LVLP? With so many options, it can be a challenge to determine which best fits your needs.
To speed things up a bit for you, I have compiled a short blurb on later sprayers' critical features and how they could benefit you.
When using interior latex, the optimum nozzle size is between 0.015 and 0.017 inches. However, if you are working with an exterior medium, the tip size needs to be a little larger, for example, from 0.017 to 0.019-inches.
The majority of sprayers designed for use with latex come with a 0.015-inch (or equivalent) nozzle and are therefore ready to use when they arrive. That said, if you need a larger tip, all is not lost since many machines are compatible with different sizes. Although they will usually need to be purchased separately.
As mentioned earlier, latex is incredibly versatile and can be used for smaller furniture or mammoth outdoor projects. For this reason, you want to be able to adjust the pressure and volume outputs to adapt the machine to your specific task.
Variable settings also mean you can adjust the tool to your experience level. If you're a pro you can ramp up the pace, and if you're a newbie you can spray slowly and steadily.
Once again, which is best depends on the size of your project. If you're updating a table or an interior wall, for instance, then a sizable paint container should hold enough coating to get the job done in one shot. Paint cups can also boost portability, but more on that in a moment.
A flexible uptake hose, on the other hand, eliminates paint cup refills altogether. Instead, the hose draws paint directly from the original paint can, and most are compatible with one or five-gallon tins. This could be overkill on smaller applications, but if you're on a mission to update a large project, uptake hoses allow you to work without interruptions.
Since there are so many uses for a latex sprayer, it helps if the unit is easy to move between pursuits. Portability can come in the form of a lightweight stand configuration with a carry handle or possibly, a floor-based unit that integrates a long hose.
Of course, handheld units are also incredibly easy to move between jobs and when operating, your reach is only limited by the length of your extension cord.
HVLP, LVLP, or airless? It all sounds like some obscure alphabet that can't possibly relate to painting latex. To simplify matters slightly, let's have a quick look at what each type of spraying technology can offer in the latex world.
A high-volume, low-pressure (HVLP) unit is great if you are looking to reduce the dreaded overspray. It will allow you to put more paint on your actual project and less on the surrounding area — making this type of latex sprayer ideal for interior use.
Conversely, low-volume, low-pressure (LVLP) devices are great as they only need low pressure to deliver low-volume output. This means that you only need a small home compressor to power your sprayer. For a more thorough explanation take a look at my HVLP vs LVLP review.
Now for airless machines. Typically, these work well on medium to large jobs and operate at high pressure — meaning they get the job done quickly.
There is no hard and fast answer as to which is 'best' as each of these painting technologies has its merits.
How To Use a Latex Paint Sprayer
If you are eager to get on and start using your new latex paint sprayer but you're not quite sure how to set about it, grab a seat. To make the entire process fuss-free, I have developed this step-by-step guide to set you on the right path.
How To Spray Latex Paint on a Wall: A Step by Step Guide
What You Will Need to Follow This Tutorial
Gather everything you need before you start to maximize your uptime and make the task stress-free.
Latex paint sprayer.
Suitable nozzle for latex coatings.
Latex paint.
Drop cloths or plastic sheets.
Masking tape.
Damp cloth.
Dish soap.
Fan.
Coveralls or old clothes and shoes.
Eye protection, gloves, and face mask or respirator.
Step 1: Preparing Your Room
Start by moving as much as you can from the room to give yourself enough space to work.
Ventilate the room by opening a window if possible. If not, use a fan. Be careful not to create too much breeze that it interferes with your spraying, though.
Place a drop cloth or plastic sheeting on the floor and cover any other items that you can't move out of the way.
Tape over any electrical outlets, lights, window, and door frames.
Make sure that your wall is clean. The best way to do this is with a damp cloth. If you have any greasy handprints or the like from small children, add a little dish soap to the cloth and wipe away. Ensure that all soap residue is removed by another damp cloth before leaving to dry.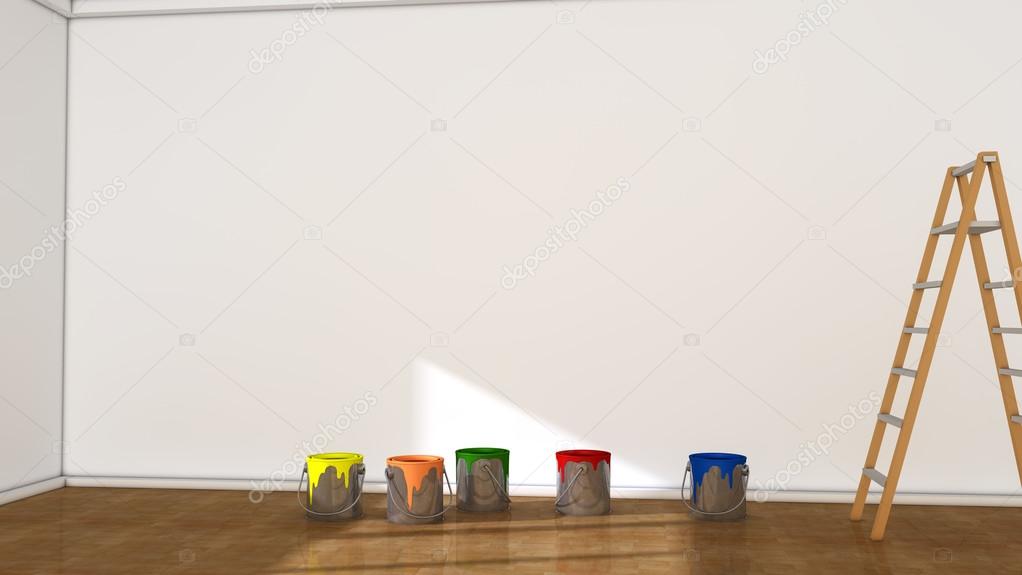 Step 2: Start Painting
Don your protective equipment and set up your sprayer. Make sure that a suitably sized fluid nozzle is installed and adjust the device's settings per the user manual. If you need to thin the latex before use, check out my handy guide below.
Begin spraying, starting at the top and working your way down. Keep the sprayer around 12 to 15 inches away from the wall's surface to maximize atomization and guarantee an even pattern.
Cover each previous swipe of paint with another pass of at least 50 percent. This will ensure total coverage of the surface.
Once you have coated the whole wall, allow it to dry. Check the paint producer's guidelines for drying time and the recommended number of coats. For every subsequent coat, follow steps two and three as necessary.

Step 3: Tidying Up
When you have completed all coats, wash your paint sprayer. Take your time with this and make sure you reach all parts of the sprayer because if you miss any paint, it could damage your machine in the long run. Air-dry the unit before storing.
Remove any tape and sheeting that you used for protection.
Double-check that the walls are completely dry before moving items, such as furniture back into the room.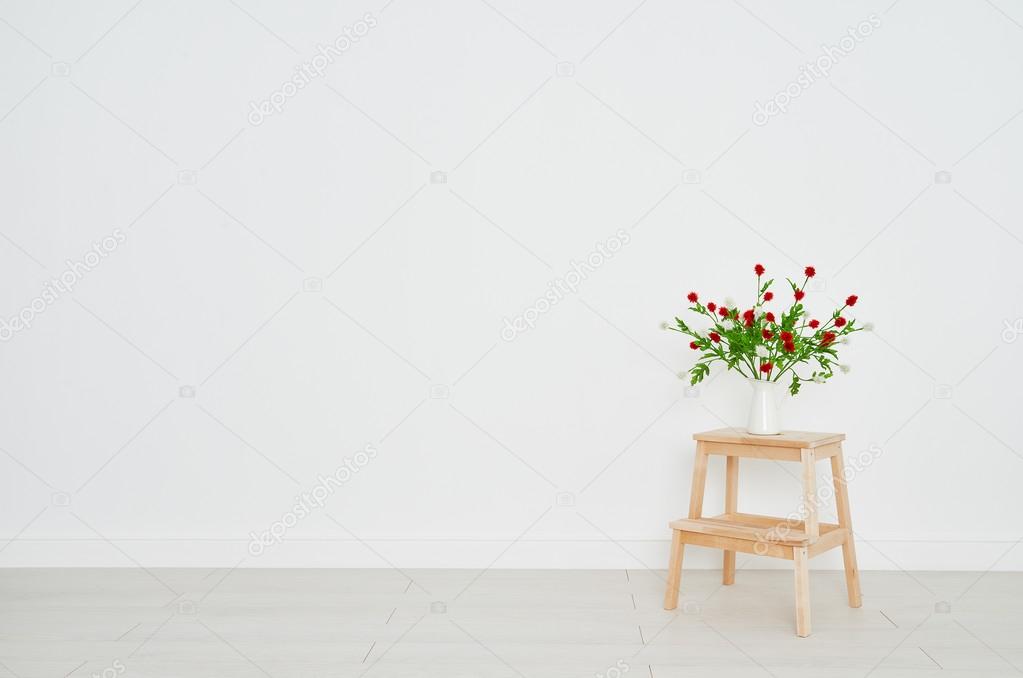 Thinning Latex Paint for a Paint Sprayer: A Step by Step Guide
Not all paint sprayers require you to thin the latex before use. But if they do, it can be daunting, especially if you've never thinned paint before. To remove some of the fear and guarantee that you end up with the best finish possible, take a read of the tips below.
What You Need To Know
Since latex is a water-based coating, it can be thinned using only water. Although there are some commercial latex thinners available, they can be pretty pricey, so water is usually the best option.
What You Will Need
Latex paint.
Water.
Stir stick.
Empty container.
Measuring jug.

Quick Thinning Check
Before you start pouring water everywhere, it's possible that your coating is already ready for use. In which case, it's a good idea to conduct a test to determine if you even need to thin your paint.
The best way to complete this check is to simply insert a stirring stick into the paint can and then remove it. Allow the coating to set on the stirrer for a couple of minutes — ideally above the paint can to minimize the mess. If the coating still drips effortlessly off the stick after a few minutes, there is no need for thinning.
However, if it forms clumps or the majority of the paint remains on the stick, then it will need thinning before application.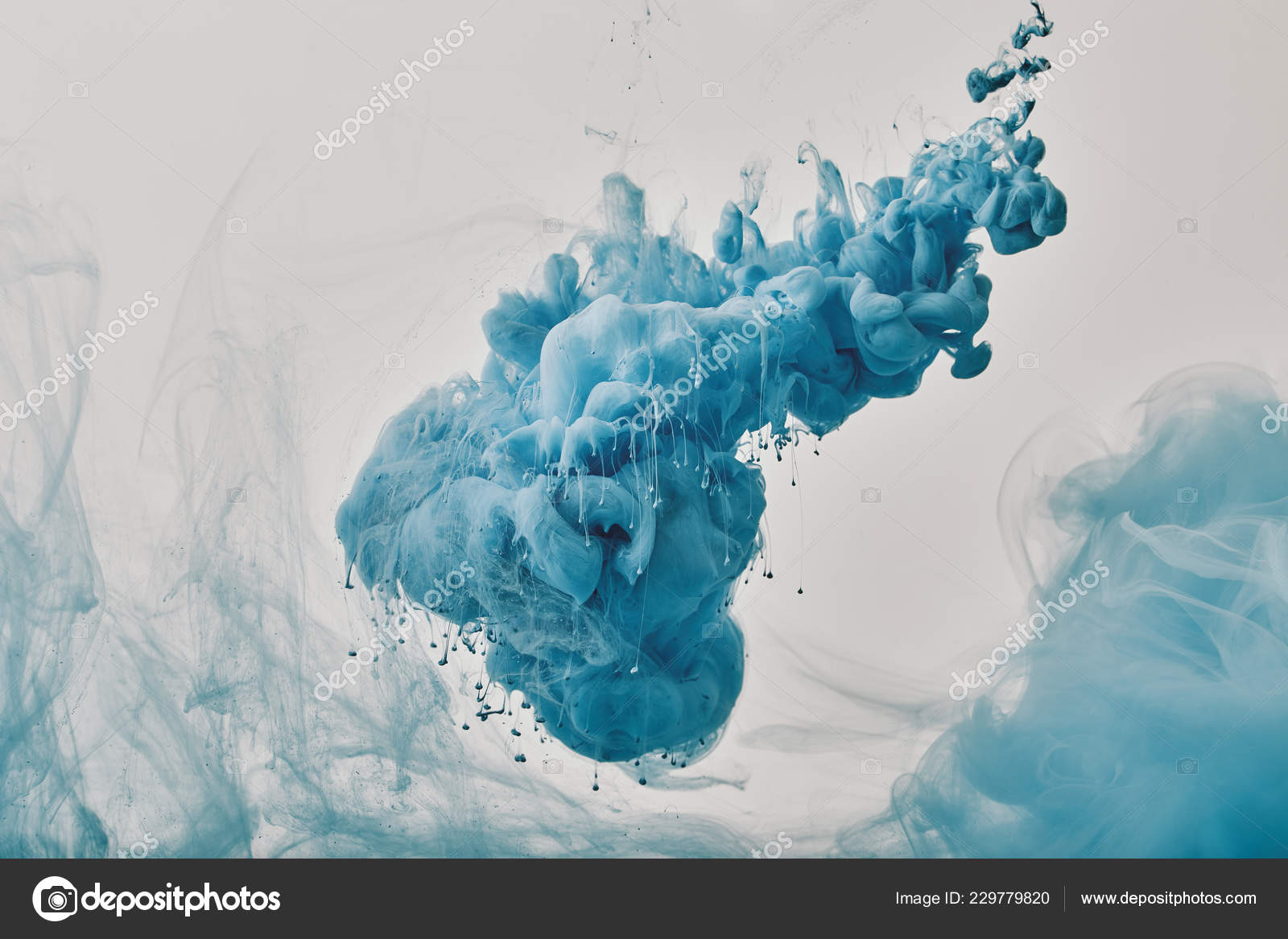 How to Thin Four Quarts of Latex Paint
Start by adding half a cup of room temperature water to the empty container. Then add the four quarts of paint.
Mix together thoroughly using the stir stick. Aim for a spiral motion with a combination of up and down movements.
Complete a quick thinning check as described above. If your paint is thin enough and reminds you of the consistency of heavy cream, you're good to go.
If it's still clumpy or thick, continue to add more room temperature water at one ounce at a time. Stir thoroughly and be sure to check the consistency after each addition of water.
And that's it! Hopefully, you're ready to start adding some color inside and outside your home or even revamping your furniture. Latex is truly one of the most versatile paints on the market and can handle all sorts of tasks, so now all you need is a latex sprayer.
Let's have a quick run-through of key features you want in a latex paint sprayer before you leave.
Make sure that the nozzle included on arrival is the best size for your coating — be it an interior latex or the slightly thicker, exterior version. You also require a portable tool, so that it's effortless to maneuver between tasks.
Adjustability is another important aspect, especially when it comes to paint output and fan pattern. It will permit you to speed up spraying on larger projects and slow it down for smaller tasks.
All in all, a latex paint sprayer makes tedious brushes and rollers a thing of the past, offering a far better solution for updating your home.
Still have questions about spraying with a latex sprayer, check out the FAQs below!
Q: Can You Spray Latex Paint With an Air Sprayer?
Even though many users claim to the contrary, it is possible to spray latex with an air-powered sprayer. In fact, it will provide far superior results than painting latex with a roller or a brush, you'll get fewer bubbles and no paint strokes.
Q: What Is the Best Spray Gun for Latex Paint?
The best spray gun for use with latex coatings is the Fuji 2804-T75G Mini-Mite 4. The inbuilt four-stage turbine has enough grunt to function well with this somewhat dense medium.
Q: Can I Use a Siphon-Feed Spray Gun for Latex Paint?
Yes, you can. Although, check the individual manufacturer's recommendations before starting. Some will spray the water-based coating with no problems but could struggle a little with thicker, oil-based latex.
Q: Do You Have To Thin Latex Paint for an Airless Sprayer?
Whether you need to thin latex paint for an airless sprayer very much depends on the individual machine. The majority of airless units have enough pressure and a suitably sized nozzle to handle even the densest of latex paints.
However, if you already own an airless spray gun and it turns out thinning is required, you can check out the guide above. It's the same technique and also applies if you need to know how to thin latex paint for an airless sprayer.
Q: Is It Ok To Thin Latex Paint With Water?
As a general rule, water-based latex can be thinned with room temperature water. If you are using the denser, oil-based coating then you will need to invest in a dedicated paint thinner.
Q: Does Adding Water To Latex Paint Change the Color?
As you would expect, adding water to latex thins it a little — that's the whole point of diluting it in the first place. It sometimes means that you will need to apply additional coats to achieve your desired color. However, check the manufacturer's guidelines as they usually take thinning into account when they advise how many coats are needed.